We are the faces behind the Bundle Monster brand. We're just a small, tight knit group of "Monsters" from Hawai'i that help run the back end of the website you love to shop at. Offering your favorite and trendiest nail stamping plates, nail accessories, stamping polishes, gel polishes and nail art supplies in a bundle and giving it to you at the best value possible! Our #1 focus is to make sure to dazzle you with our quality service and quality products!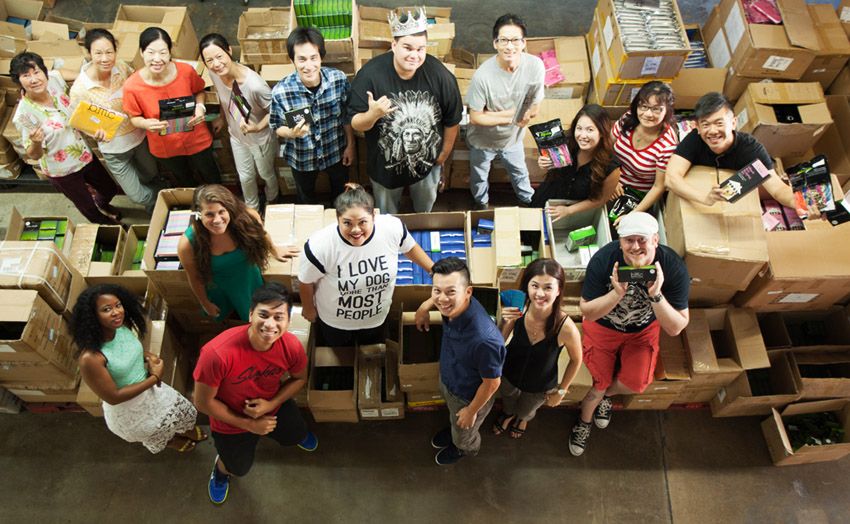 Who We Are...
The idea came to Ren, President of Bundle Monster, while shopping at a membership warehouse store in 2009 realizing that price doesn't have to compensate for quality. Since then, the company has grown to 10+ fun-loving monsters who continue to create, innovate, scour and source the latest trends in nail stamping and nail stamping accessories, nail art, beauty and fashion giving you fabulous online deals from our store to your home.
We ship to over 50 countries because we know Bundle Monster fans know no borders. We release endless products every year because we know that when you gotta have it, you gotta have it!
From our customer service reps, daily operations department, to our marketing team, we'd like to say Mahalo for choosing Bundle Monster as your nail art one stop shop!
Want to know more? Shoot us an email at connect@bundlemonster.com. We'd love to hear from you!